SNES Boards
A collection of SNES boards to inspect and use as benchmarks for future purchases or additions. Our verification group is called The Guild of Belmont, and every time a cart enters the collection they confirm its authenticity. If it passes the checks then we include it here as a reference. There are also many other excellent resources, forums and databases to use as online research points.
Castlevania: Vampires Kiss
Castlevania: Vampire's Kiss is hot stuff. Nearly all Castlevania games have risen in price meteorically over the past few years, even the terrible Megadrive version, and Vampire's Kiss is the highest value of all at around £450-£500 for a CIB copy.
I've tracked it for about ten years now, and I know it's weird to follow a game so closely but I'm a serious collector and I've been playing Castlevania since 1986. There are just too many fakes out there on eBay, and it makes it frustrating for serious gamers and collectors like myself. If you're paying £500 for a game you need to be sure that you're getting the real deal.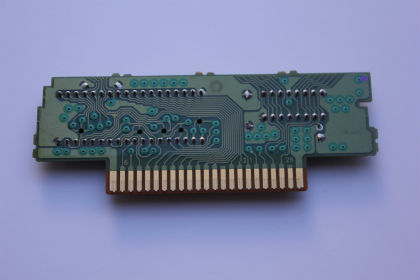 Streetfighter 2
The first game to really hammer home to Sega the difference that 6 buttons makes. Streetfighter 2 on the Megadrive was very disappointing in comparison.
Streetfighter 2: Turbo
Another classic 6 button for the SNES, and came as part of a Super Nintendo console bundle. Larger ROM board.
Super Metroid
Super Metroid is another super-rare game. This is from my big-box edition and, seeing as the Super Metroid rear cart is identical to the Streetfighter 2 rear cart, I have used the Streetfighter 2 photo again. Notice the large board and the battery pack for save games.